Jo Anna – Director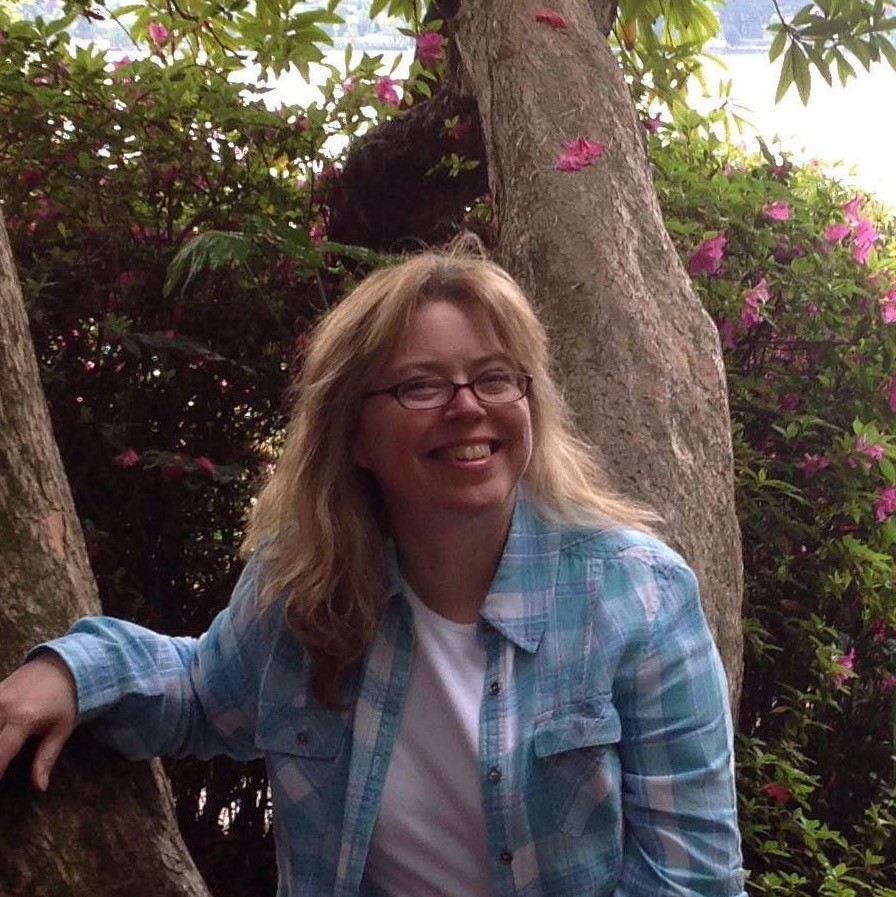 Hi, my name is Jo Anna.
I grew up in Alabama and received my BA in Psychology with a minor in Business from the University of South Alabama and an MDIV from the Southern Baptist Theological Seminary.
I started and taught my first after school program and preschool class almost thirty years ago. I have been involved in Children's Ministry and Early Childhood Education ever since. We lived in Northern Virginia for 13 years before moving to Charles Town, West Virginia this past year.
I married Carson 27 years ago, and we have two adult daughters: Jessica who works for the Shakespeare Theater Company in DC, and Anna who works at Nickelodeon in NYC.
I love traveling to new places, spending time with family and friends, and I love Alabama football!
---
Lorie – Administrative Manager/Assistant Director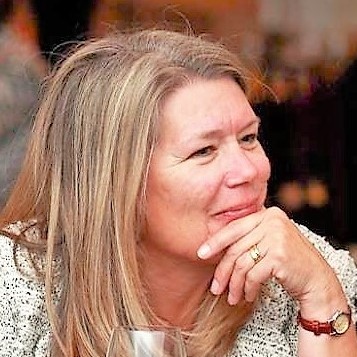 Hello, I'm Lorie.
I have been part of the NLC family for many years. I began as the After School program lead, spent two years assisting Ms. Carolyn in the Pre-K fours class, and am now part of the administrative team where I have been working these past few years.
I received a BS in Engineering from Wright State University. I worked at Wright Patterson AFB in Dayton, OH as both a co-op student (Aeronautical Systems Division – ASD) and Research Assistant (Aero-Space Medical Research Laboratory.). Later we moved to Northern California where I worked as a Systems Engineer for Lockheed Martin Missiles and Space for 13 years. After adopting two beautiful children (both young adults now), we moved to North Yorkshire, England. After 9 years abroad, we returned to the US and Virginia in 2008. I am a Yank – born and bred in Amherst, Massachusetts! Go Pats!!! I have spent part of every summer in Maine as far back as I can remember.
Once settled in VA, I became a Loudoun County Master Gardener (Class of 2010.). I served as the Co-Chair of the Help Desk for two years. I also completed the coursework for the Paraprofessional Teacher Assistant credential which is part of the NVCC Early Childhood Education Program. We joined St. Andrew Presbyterian Church in 2009.  My children participated in WAC and the youth programs, and my dear husband (of 25 years) and I coordinated the St. Andrew DC TOP (Teens Opposing Poverty) mission for several years – a youth mission which serves the DC homeless with food, clothing, toiletries and most importantly fellowship.
I am very thankful to be part of the NLC team – A dedicated team of teachers, administrators, staff and families who strive to create an outstanding program filled with love and enriching opportunities which meet the needs of the children in our care.
---
Ally – Business Manager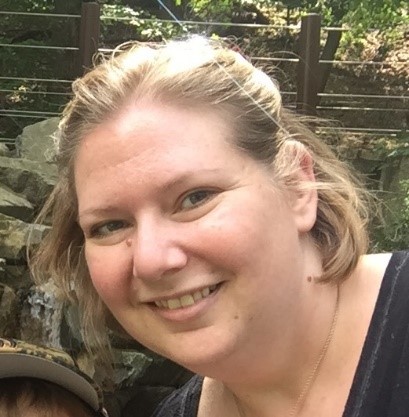 Hi! My name is Ally.
As the Business Manager at the NLC, I'm in charge of most of the paperwork that flows through the building, ensuring that our files are kept up-to-date, social media is updated, and lots of other back office duties that others might find tedious but I actually find kind of fun!
I graduated with a BA from The College of William & Mary with a major in Psychology and a minor in Sociology, and obtained my MBA from The University of Maryland's Smith School of Business several years later. I've been married to my husband, Don, for 19 years and we have one amazing son who is 10 years old and who is in the fourth grade. I was born and raised inside the Beltway and have lived in Virginia almost my entire life, save a brief 2 year stint in Greensboro, NC. My hobbies include knitting, reading, and travel – I've been to 49 of the 50 U.S. states and hope to get the last one (Oregon) soon!
I'm an Elder at St. Andrew, a Sunday School teacher, and find my work at the NLC to be a fantastic extension of my love for this congregation. I'm blessed to be a part of the NLC community!
---
 Nicole – Kitchen Manager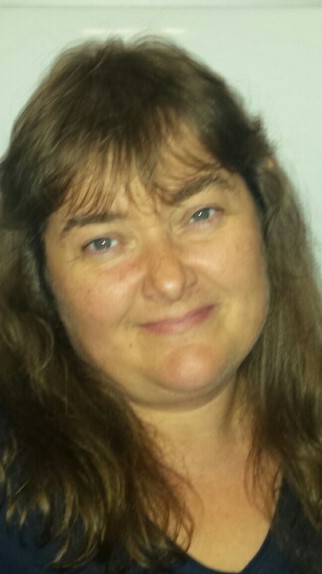 Hello, my name is Nicole.
I have been employed with the NLC now for five years. I am currently the Kitchen Manager and am also a bus driver.
I live in Paris, VA with my boyfriend of 18 years and our two daughters. Madison is 15 years old and is in the 10th grade, and Emilie who is 8 years old and in the 3rd grade.
I have completed and received many certificates of training while here at the NLC, and have enjoyed my time here, watching the children grow and thrive in our community!
---
Sonia – Infant Room Teacher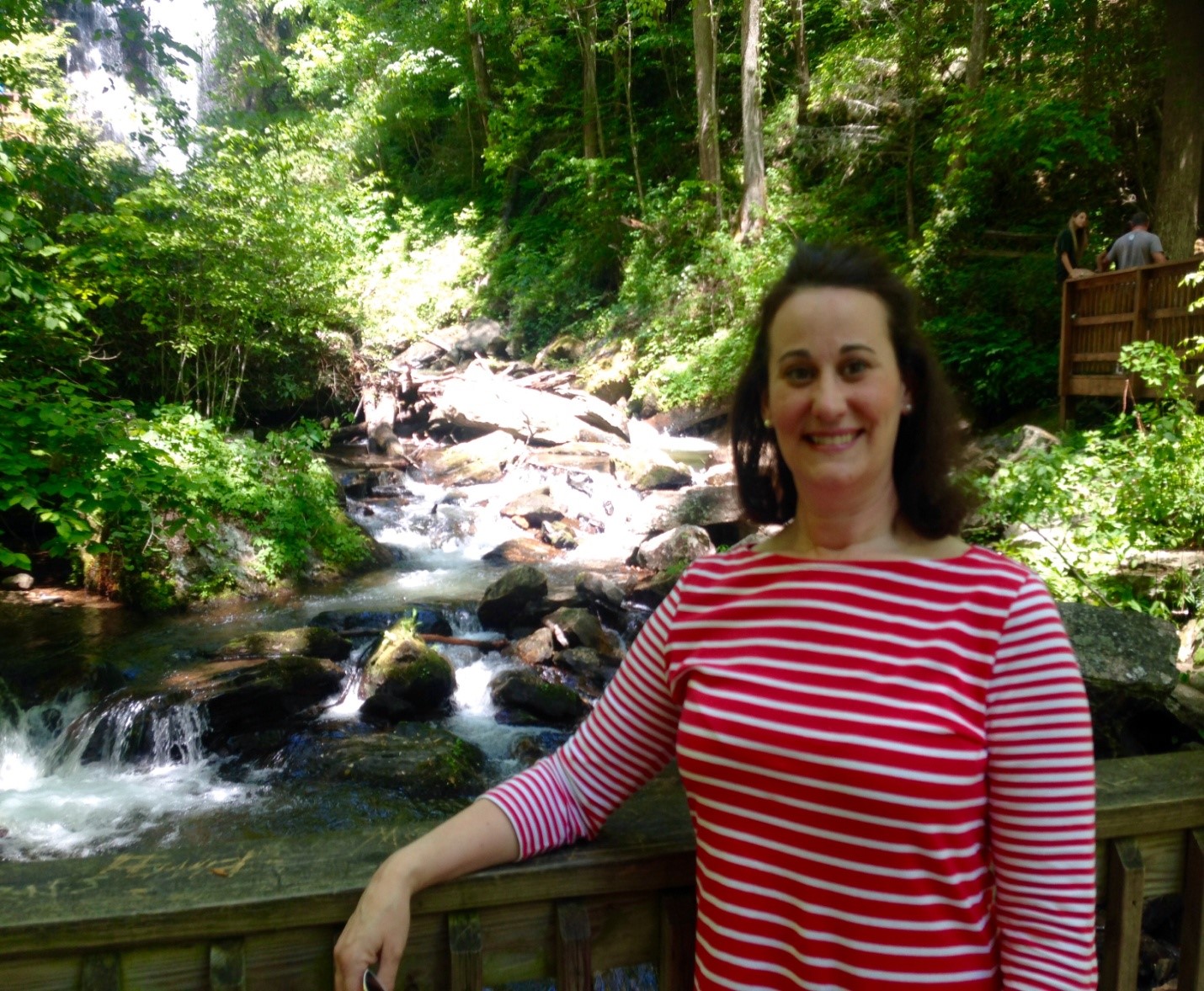 Hello, my name is Sonia.
I am so grateful and so blessed to be an Early Childhood Education teacher at the Neighborhood Learning Center. I have two beautiful daughters who are both in middle school. They keep my life very fun, active and wonderful!  We moved to West Virginia from Wasilla, Alaska in 2008.
My studies include a BA in Elementary Education from Shepherd University. I have worked the past four years as an Early Childhood Education teacher. I enjoy working with children, watching their dreams grow, and seeing them reach their full potential. It has been my creativity, passion for knowledge, and the most amazing students who have made my dreams of teaching a remarkable experience!
I enjoy camping, the outdoors, horses, family, and DIY projects for fun! My goal is to continue growing as a professional so I may give your child the best possible learning experience and have a positive impact on them to help them grow. I love to make each day a great one, and I look forward to creating many special memories with you and your child throughout the year! Thank you so much and many blessings.
---
Ann – Toddler Teacher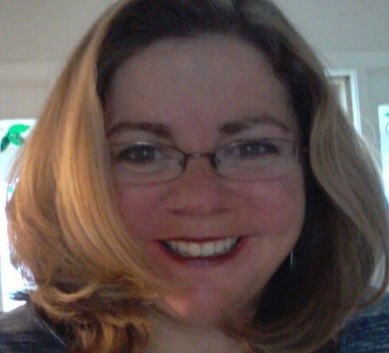 Hi! My name is Ann.
I'm from Norfolk, VA. I have a B.S. in Psychology from JMU. I live in Leesburg, Virginia. I have been married to my wonderful husband, Lyle, for almost 24 years. We have a sixteen-year-old daughter and an eleven-year-old son.
Before kids, I was in retail management and human resources. After kids, I was a stay at home mom for eight years. For the last eight years I have worked with infants, toddlers, preschoolers, and school aged children. I have specialized with toddlers and two-year olds for the last 5 years.
By the way, I'm a die-hard JMU Dukes, Capitals, Nationals, and Dallas Cowboys fan.
---
Anne – Toddler Teacher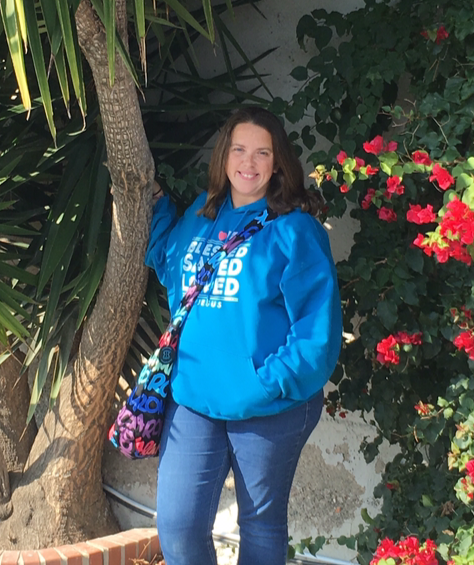 Hi, my name is Anne.
I will be working in the older Toddler room at the NLC. I have been working in child care for over 20 years. I am currently CPR/First Aid trained. My BA is from Northern Illinois University.
I am married and have 2 wonderful children. My husband, Josh, and I have been married for 16 years. My son Ethan is 14 and will be a freshman at Loudoun County High School in the Fall. My daughter Emma is 11 and she will be starting at Simpson Middle School in the Fall.
I am looking forward to meeting and getting to know each of the families at the NLC.
---
Lee – Toddler Assistant Teacher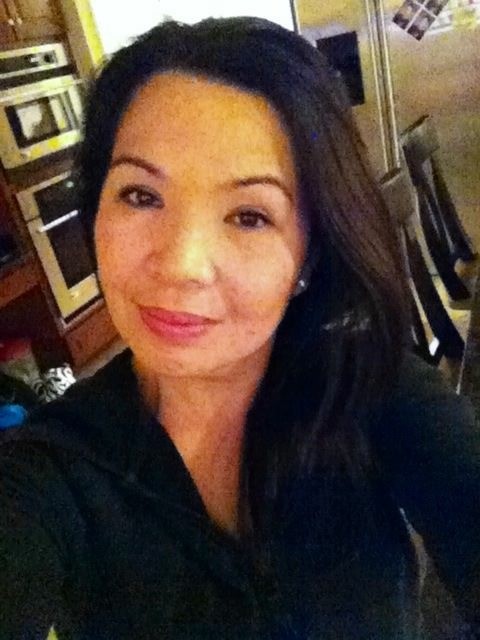 Hello! My name is Lee.
I am a mother of two sweet children.
I have been working with children for years. I am passionate about teaching young learners, and I am currently working on my CDA certificate.
Three years ago, my family and I moved from Ashburn, VA to Maryland. Prior to coming to the NLC I had worked at a preschool in Brambleton for six years, and then chose to stay at home for a short time after my second child was born.
I am thankful for the opportunity to work in a nurturing and loving environment where children can learn and experience new challenges that help build their confidence. I also feel fortunate and blessed to work with an amazing team of teachers and wonderful parents.
I look forward to the new school year and the discoveries we will make together.
---
Ampy – Toddler Assistant Teacher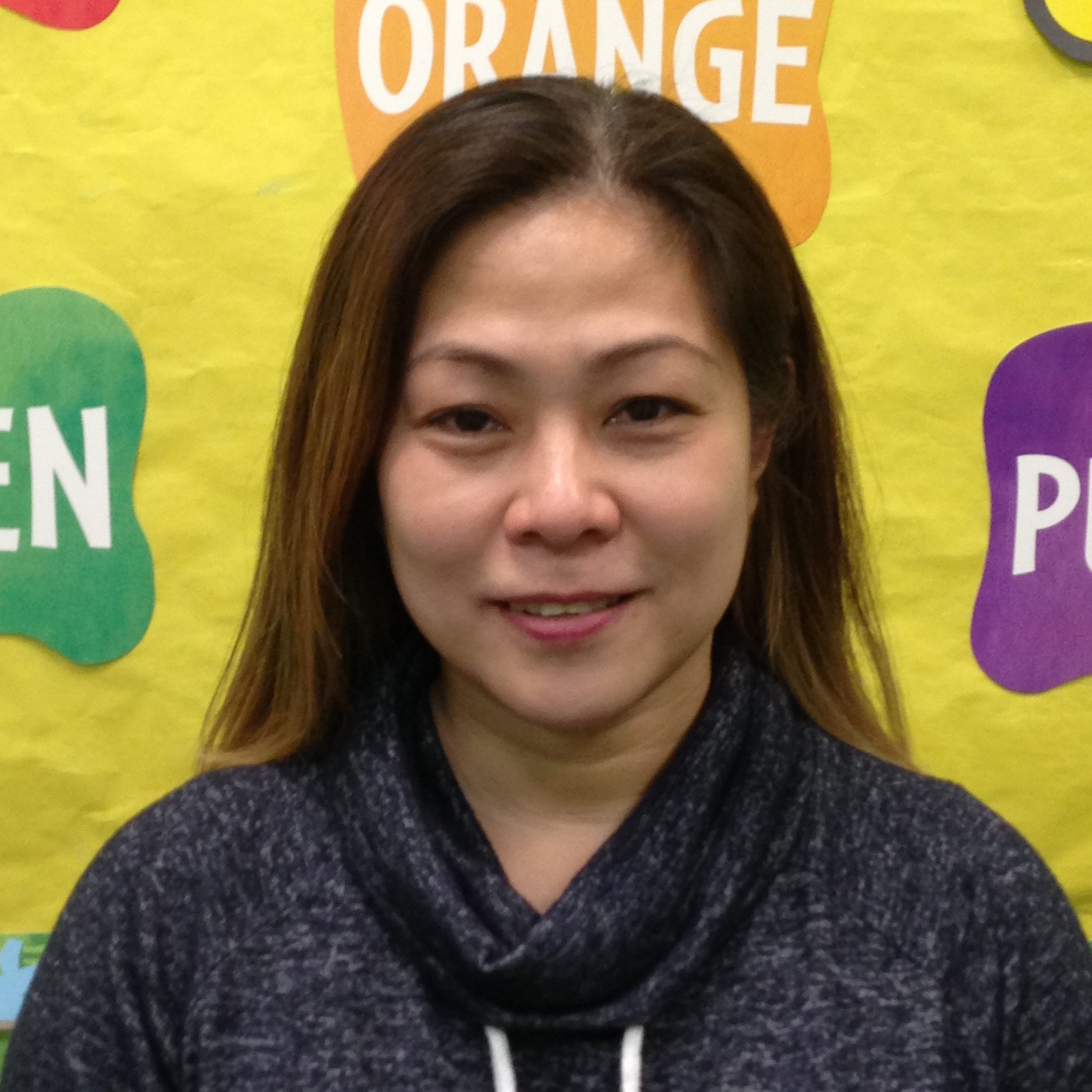 Hi! My name is Ampy.
I live in Charles Town, WV. I have been working with children for a few years now. My husband and I just moved here from Frankfurt, Germany and prior to that I worked almost a year here at the NLC. I always have had a passion for working with and nurturing little children and I find it rewarding. I attend classes and traning for Childcare Development and plan to take online classes to be more effective around children.
I love to travel, fish, and enjoy nature in my spare time. I have three grown up kids and a 1 year old granddaughter.
It's good to be back and be a part of this awesome Team.
---
Kendra – Preschool Teacher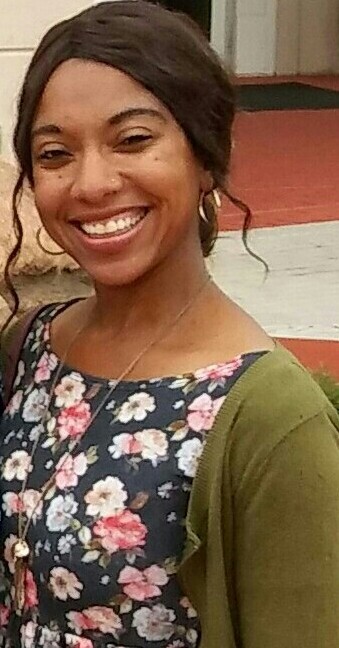 Hello!  My name is Kendra.
I am so thrilled to be entering my fourth-year teaching at the NLC with the two-year old children. It has always been my passion to work with children, and I strive to create a fun, loving, and educational class environment for them.
I am currently enrolled at American Public University to obtain my Bachelor Degree in Criminal Justice, and I recently completed coursework toward earning my Associate's Degree in Early Childhood Education.
I was born and raised in Loudoun County, VA, but currently reside in West Virginia along with my two children. In my spare time I enjoy fishing, reading, and all things having to do with nature.
I am excited to have the opportunity to teach your children and look forward to watching them learn and flourish in my class!
---
Shanique – Preschool Teacher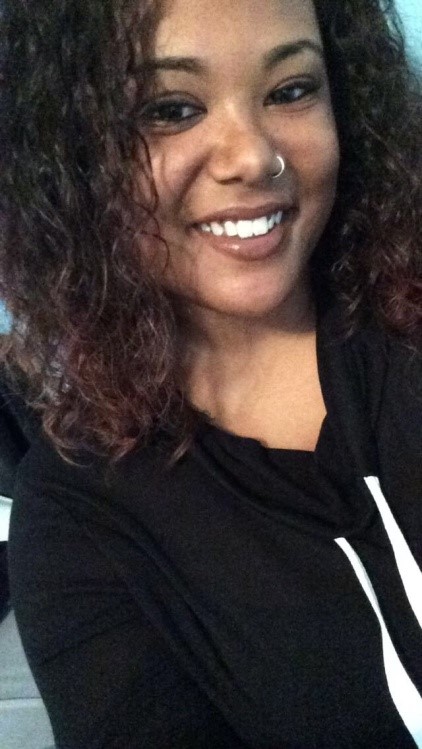 Hello, my name is Shanique.
I am 22 years old and have a passion for working with children. I have known that I wanted to be a teacher since I was a little kid. I've always enjoyed being able to help others, although the biggest joy for me is the impact each child has on me.
I started attending Halifax Community College to work on my degree in Early Childhood Education.
Outside of work I love to spend time with my nieces and sisters. I also enjoy spending time with my dog, Kago.
---
Ashley – Preschool Teacher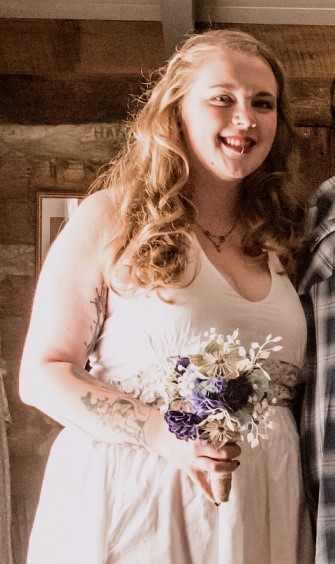 Hello, my name is Ashley.
I have worked almost every kind of job out there from office work to waitressing to retail management, and childcare is the first career path I have truly loved. Professionally, the last year-and-a-half has been amazing!
Almost two years ago, I married my best friend Eric, and we live in Leesburg, VA with our extremely spoiled boxer-mix named Ruthie. I am studying Advertising and Public Relations at Penn State University and want to use this degree to work for children's non-profit organizations, or become a communications teacher. I also hope to one day get my Master's degree and become a children's librarian, but we will have to see where life takes me. In my spare time, I enjoy writing and sewing my own clothes.
I have loved working at NLC this summer, and look forward to the up-coming school year!
---
Beth – Preschool Teacher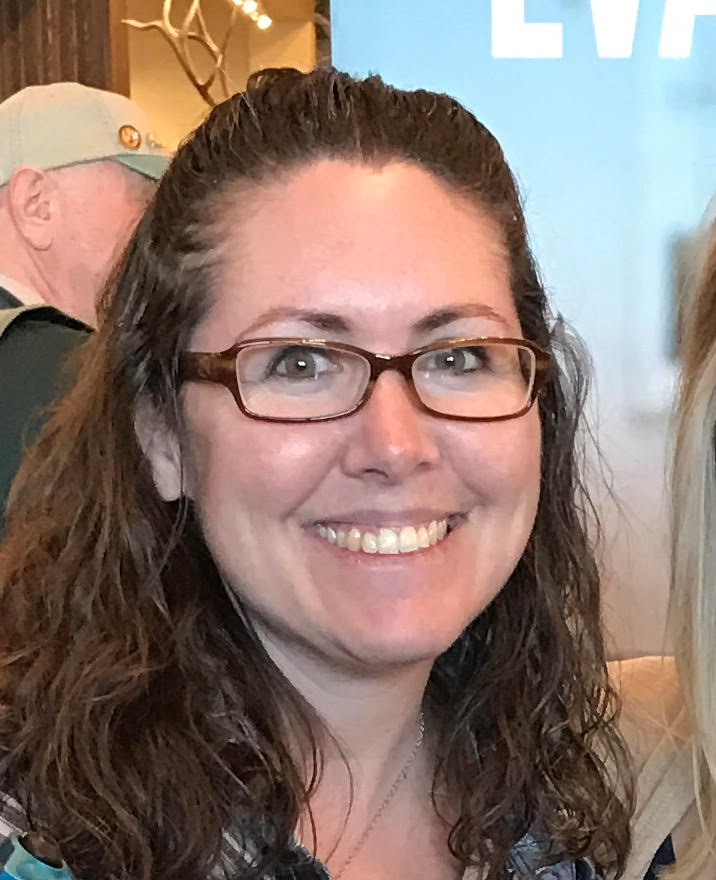 My name is Beth.
This will be my first year at The Neighborhood Learning Center; however, I have nearly 10 years of experience teaching preschool.
I love this age and all the exploring, learning, and fun we will have. I have an Early Childhood Education teaching certificate from Northern Virginia Community College. I am working towards finishing my Associate's Degree in this field as well.
I am a Disney brat – I was born and raised in Florida, where I met my husband, Ray. Together we have four beautiful children: Taylor (28), Brianna (22) – who was married this summer, Kaela (16), and Jacob (12). We moved to Virginia in 2004, so my husband could pursue his computer engineering career.
I enjoy reading, baking, and art. I am an avid hunter and archery lover. I love soccer and everything about it. I can often be found on the weekends looking for various treasures at the Harpers Ferry Flea Market off Route 340 by the Tractor Supply. I feel truly blessed to be able to work with your children this year and to help them grow.
---
Karen – Preschool Teacher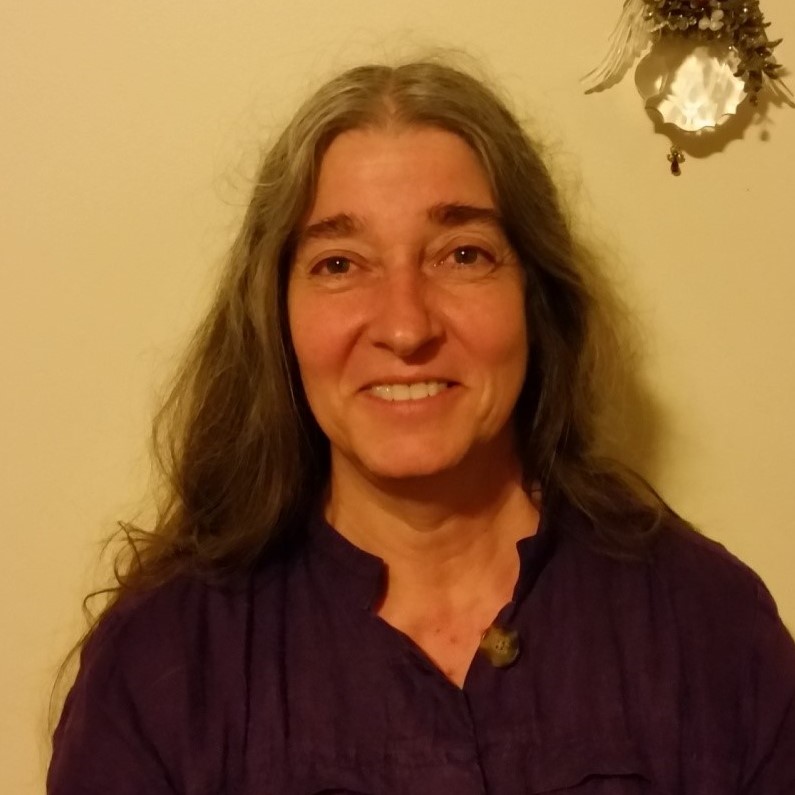 Hello! My name is Karen.
I have been teaching preschool for 20 years. I have a BA in Early Childhood Education. I am a newcomer to Loudoun County by native standards – 32 years. I teach Sunday School, am my church Treasurer, and a lay leader in a small United Methodist church.
My husband is a wine maker by profession. I have two grown children – both married. I am CPR/First Aid certified, as well as MAT (Medication Administration Training) certified. My cat's name is Hairy (because he has long fur all over).
This will be my first year at the NLC and I look forward to meeting all of your children.
---
Shante – Preschool Assistant Teacher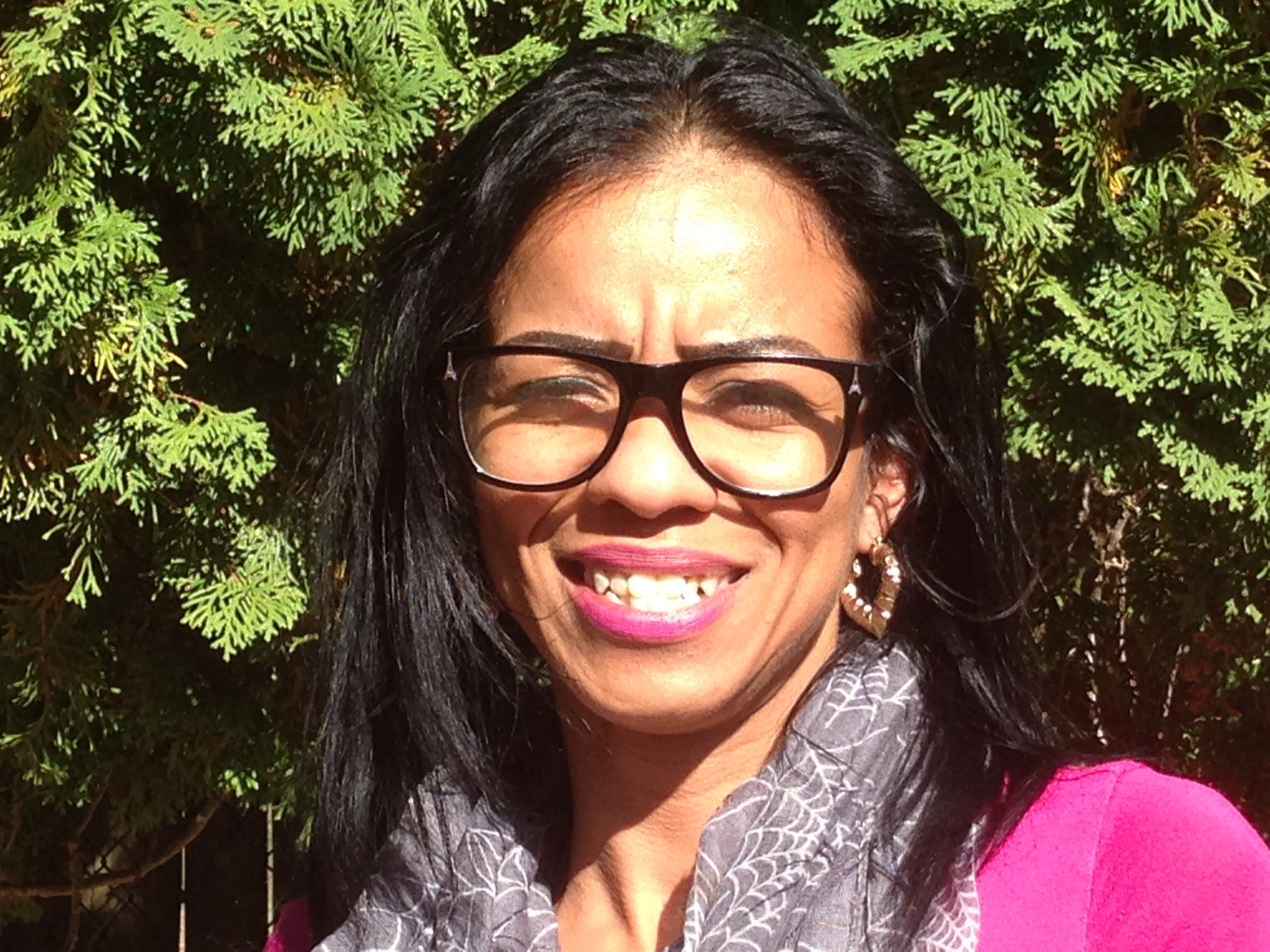 Hi, my name is Shante.
I was born and raised in Leesburg, Virginia. I'm a mother to three children and to my little cousin who I adopted 5 years ago. I have worked in child care for over five years. I love caring for young  children by creating a fun loving environment for them to learn and grow!
---
Kim – Preschool Assistant Teacher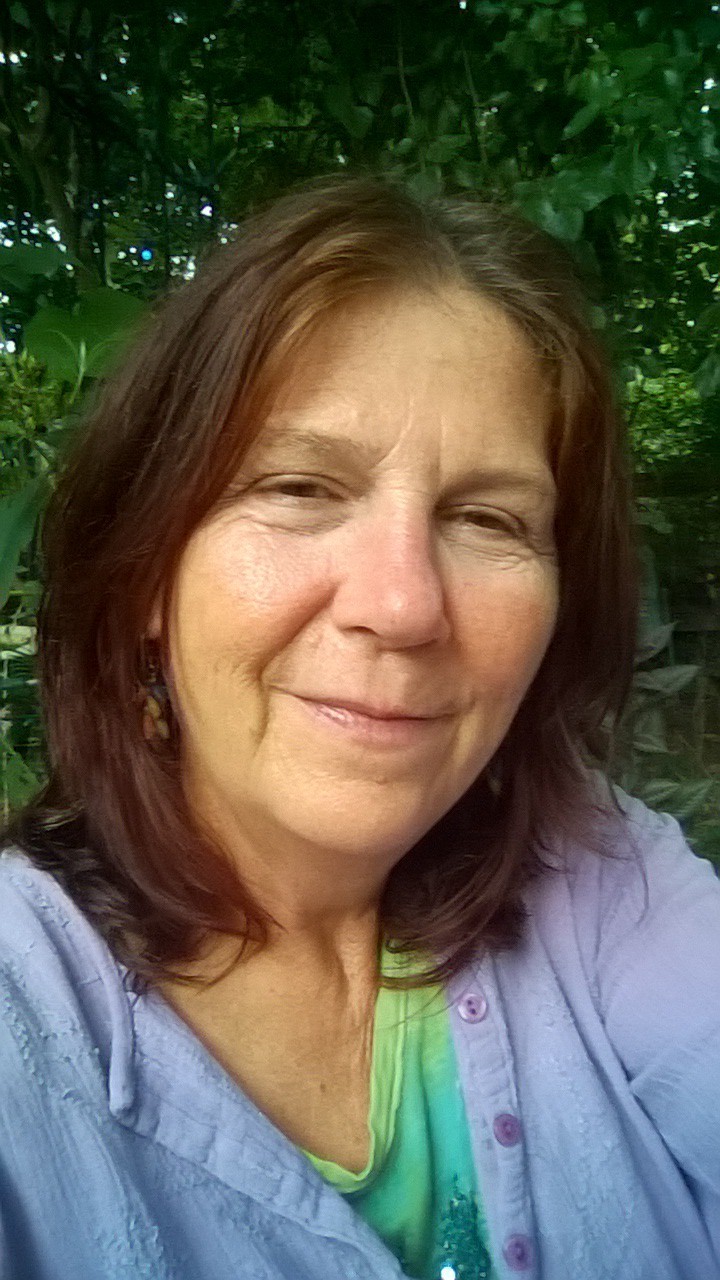 Hi, my name is Kim.
I am the 3's Assistant Teacher for both Ms. Karen and Ms. Beth. This will be my 17th year working with preschool children. I was a Lead Teacher for three classes of 2 1/2 year olds for 13 years, an Assistant Teacher of a 2 1/2 year old class, then a 3s Assistant Teacher. I truly love working with this age group.
I am married to my high school sweetheart, Randy, for nearly 37 years. We moved from Charlottsville to Leesburg in 1987 and have raised three sons, Justin (33), Ryan (29), and Myles (24). I am also a grandmother of three awesome grandchildren. In my free time, I enjoy gardening, meditative drawing, and playing disc golf with my family.
This is my first year at the NLC and I am looking forward to watching your child grow.
---
Carolyn – Pre-K Teacher
Hello, my name is Carolyn.
I have been blessed working in the childcare field for over 20 years. I have two CDAs (Child Development Associate). I have also worked as a Residential Instructor in a facility that focuses on individuals that have been traumatized, abused, and have both physical and mental illnesses combined.
I have a freelance writing degree and have a passion to write all genres. I recently published my first novel last year. My other hobbies include drawing, art, wood burning, and being outdoors (hiking, camping, etc…).
These qualities, I believe benefit and help with my desire and passion to work with children. They help engage in learning experiences that both the children and I can and will learn from, while having fun at the same time. I look forward to working with both you and your children.
---
Karen – After School & Summer Camp Administrator/Teacher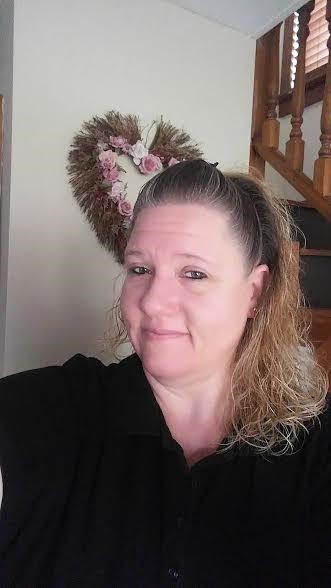 Hello, my name is Karen.
I have been employed with NLC now for two and a half years. I have over 20 years' experience working in a child care setting.
I recently moved to Shenandoah Junction in West Virginia. I have been married for 16 years and currently do not have any children of my own. I have a Beagle dog named Chance who is one of the family.
I have attended many training courses and earned many child care/child development related certificates during my years working in this field.
At the NLC, I oversee the After School and Summer Camp programs. I am also the PM Supervisor. 
---
Martha – After School Assistant Teacher (2nd – 5th Grades)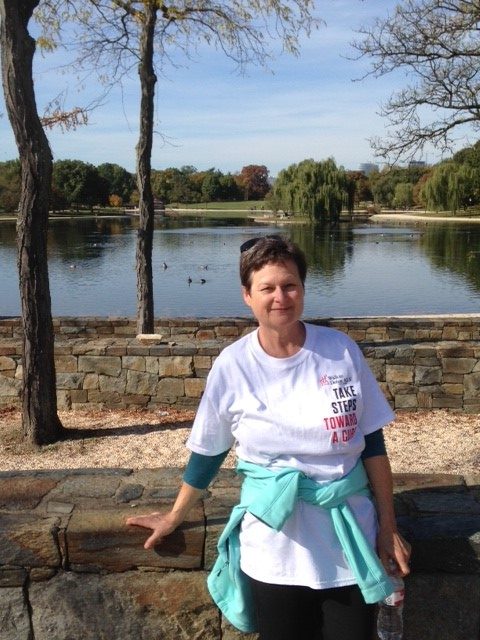 Hello! I am Martha.
I am returning to the Neighborhood Learning Center for my third year with the After School program.
I received my BA in Psychology with minors in both Early Childhood Education and Fine Arts from Bethany College.
My work experience includes Pre-K teaching at Montessori and private preschools, adolescent and community mental health counseling and thirteen years as a teacher's assistant in both Early Language Learners and Special Education here in the Loudoun County Public School system.
I am a native Virginian and have raised my family here in Loudoun for the past twenty-five years. My hobbies include hiking, kayaking, crafts, scrabble, reading and attending musical events. I truly enjoy your children and look forward to another year with them.
---
Taylor – AM Assistant Teacher/PM Floater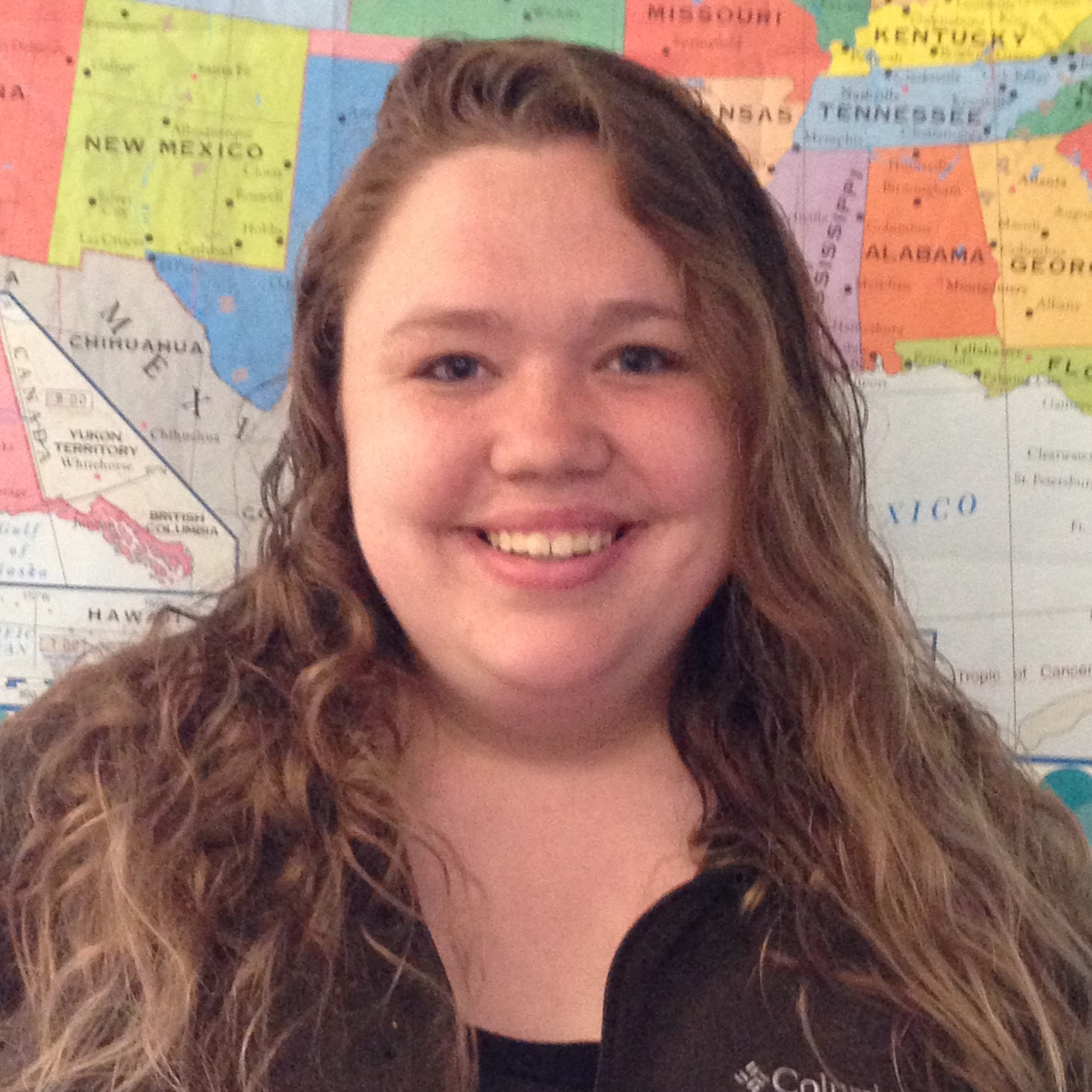 My name is Taylor and I'm beyond excited to start this new journey at the NLC!
I am 20 years old and I moved to Berryville the middle of my 7th grade year to be with my mother. The best decision I ever made was moving here. I have two older sisters, Hailey and Heather. My sister Heather has four boys: Aiden, Micah, Skylar, and Owen. Hailey has a little girl named Oakleigh. I also have a dog – he is a wolf hybrid and his name is Malikai.
I have always loved being around little kids. I have been around little kids my whole life and they just bring so much joy and happiness. I graduated from Clarke County High School in 2015 and since then I have been a Certified Nursing Assistant (CNA). Being a CNA is great, but I wanted something different. In my spare time I like to take my dog on hikes at Bear's Den and hang out with friends.
---
Karoll – Floater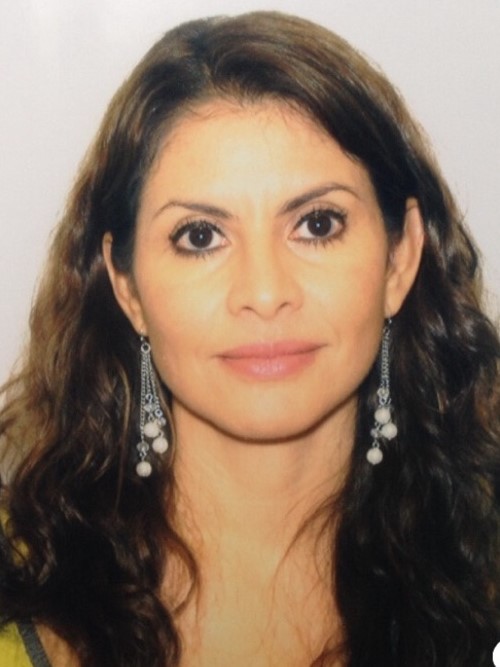 Hi, I'm Karoll!
First and foremost, I am a mother to a wonderful son. He's a full-time student and getting excellent grades! I've always loved children, but once I had my son my affection for children and my desire to nurture them and provide them emotional and intellectual development really kicked in.
As a teenager I was a gymnastics coach to many young children which is where I first learned I had the ability to interact in a fun, constructive way with children. After my son reached middle school I began working in a home day care setting where I cared for toddlers and elementary aged children. From that point, professionally I've held many other occupations including retail manager, but my heart was always with child care. I'm so happy I made the choice to return to child care, and look forward to my future in this position.
I am English/Spanish bilingual and can pick up on Italian, Portuguese, French, etc. Latin-based languages. I love the beach and love to travel. I'm a dog lover, and I LOVE to take pictures!