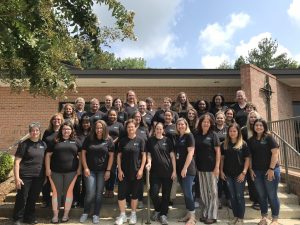 Jo Anna – Director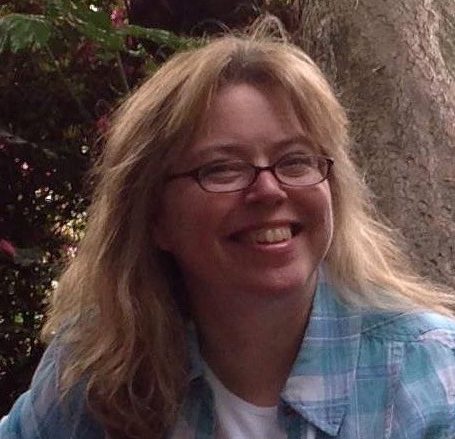 Jo Anna grew up in Alabama and received her Bachelor of Arts (BA) in Psychology with a minor in Business from the University of South Alabama and a Masters of Divinity (MDIV) from the Southern Baptist Theological Seminary. She started and taught her first after school program and preschool class almost 30 years ago and has been involved in Children's Ministry and Early Childhood Education ever since.
---
Lorie – Administrative Manager/Assistant Director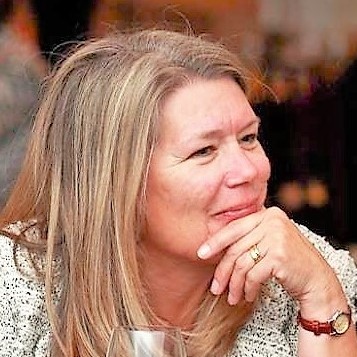 Lorie has been part of the NLC family for many years, beginning as the After School program lead, then spending two years assisting Ms. Carolyn in the Pre-K fours class, and is now part of the administrative team. She received a Bachelor of Science (BS) in Engineering from Wright State University. She worked at Wright Patterson AFB in Dayton, OH as both a co-op student (Aeronautical Systems Division – ASD) and Research Assistant (Aero-Space Medical Research Laboratory.), and later in Northern California as a Systems Engineer for Lockheed Martin Missiles and Space for 13 years. After 9 years abroad in Yorkshire, England, she returned to the US and Virginia in 2008 where she became a Loudoun County Master Gardener and served as the Co-Chair of the Help Desk for two years. Lorie also completed the coursework for the Paraprofessional Teacher Assistant credential which is part of the NVCC Early Childhood Education Program. Lorie and her family joined St. Andrew Presbyterian Church in 2009 where she and her husband coordinated the St. Andrew DC TOP (Teens Opposing Poverty) mission for several years – a youth mission which serves the DC homeless with food, clothing, toiletries and most importantly fellowship.
---
Ally – Business Manager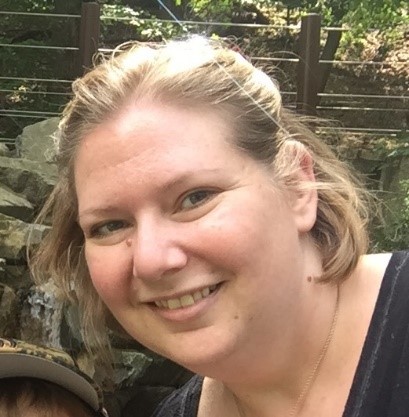 Ally graduated with a Bachelor of Arts (BA) from The College of William & Mary with a major in Psychology and a minor in Sociology. She spent five years as the Marketing Director for a logistics software company in Arlington, Virginia. After obtaining her Master of Business Administration (MBA) from The University of Maryland's Smith School of Business, she took on a Director of Recruiting position with a Philadelphia-based, specialized human resource recruiting company. She has been an Elder at St. Andrew, coordinated St. Andrew's Sunday School program for several years, and finds her work at the NLC to be an extension of her love for this congregation.
---
Nicole – Kitchen Manager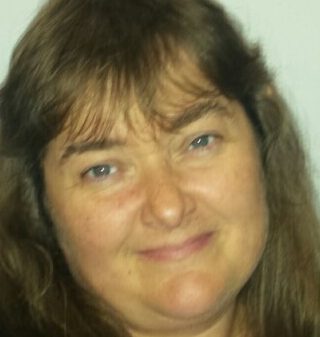 Nicole has been part of the NLC team for over five years. She is the Kitchen Manager and Cook and is also a bus driver. She has completed many certificates of training while here at the NLC, including ServSafe certification and CPR/First Aid, and has enjoyed watching the children grow and thrive in our community.
---
Sonia – Infant Room Teacher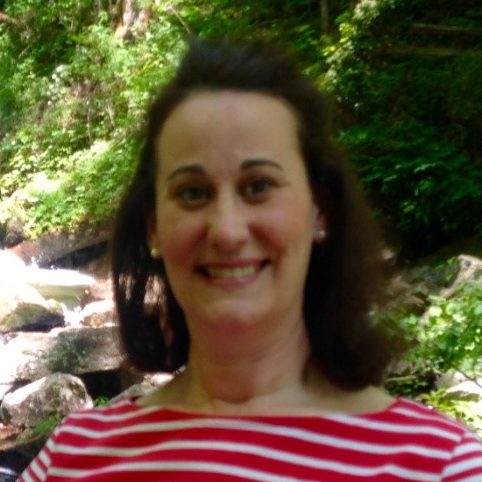 Sonia's studies include a BA in Elementary Education from Shepherd University. She has worked the past five years as an Early Childhood Education teacher. Sonia enjoys working with children, watching their dreams grow, and seeing them reach their full potential.
---
Wilma – Infant Room Teacher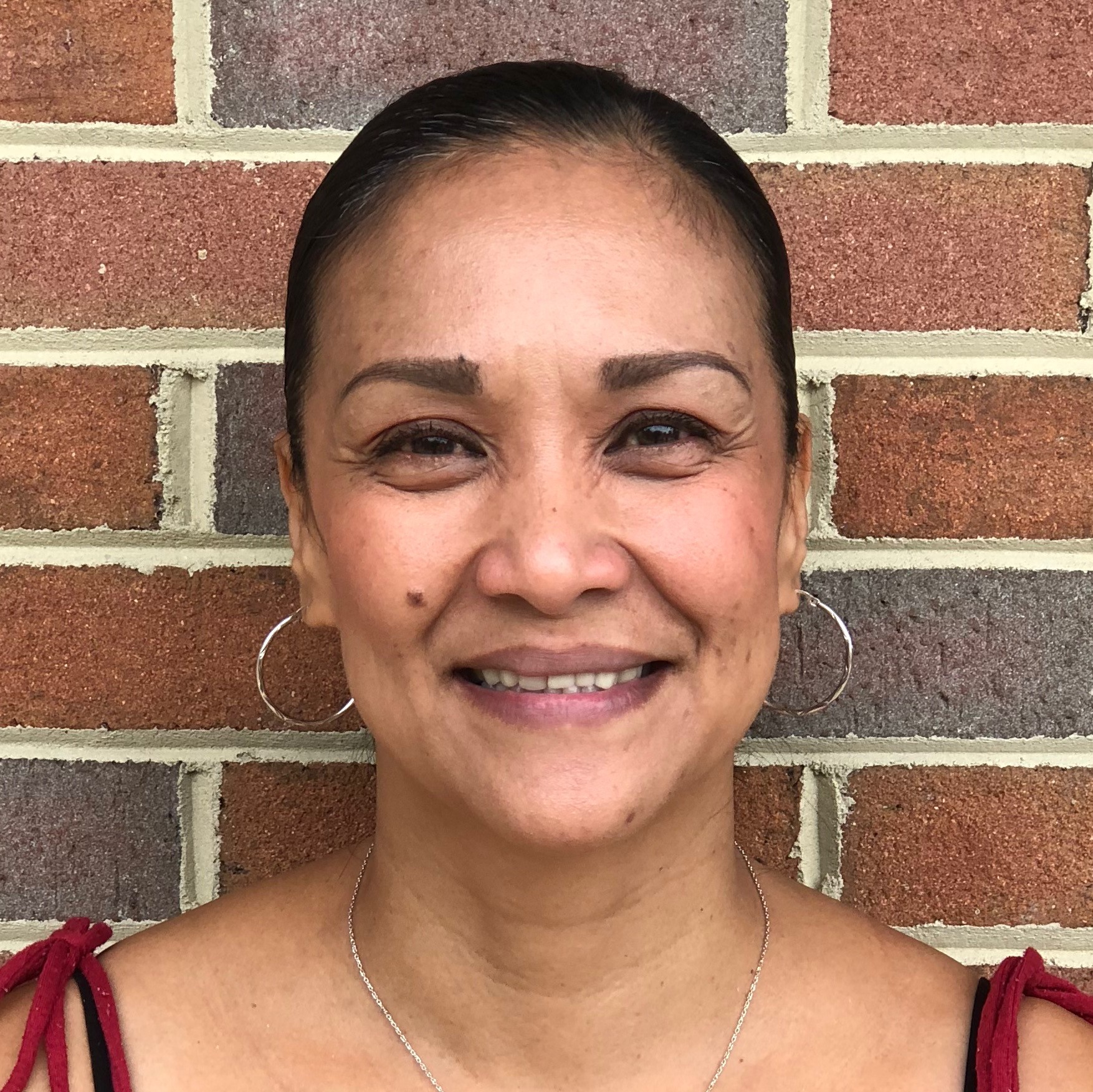 Wilma has been a teacher at the NLC for over 5 years. She was raised in the Philippines before moving to the USA twenty years ago. She has an Associate's Degree in Secretarial Science regularly takes classes in Child Care Development. Wilma is proud of what she does at The Neighborhood Learning Center and thinks teaching, nurturing, loving, and keeping children safe is the best thing she could do for them and their families.
---
Kaylea – Infant Room Assistant Teacher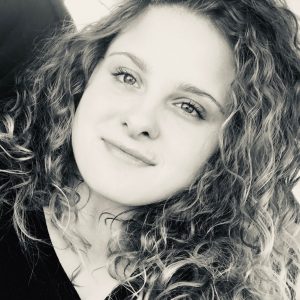 Kaylea has always loved working with children. With family encouragement, however, she earned her Certified Nursing Associate (CNA) and worked in that field for a time but then realized that working with children was what she wanted to do for her career. Kaylea has several years of experience working with young children, including a year and a half as lead teacher for 12-18-month olds. She will be pursuing her Childhood Development Credential (CDA).
---
Leslie – Infant Room Assistant Teacher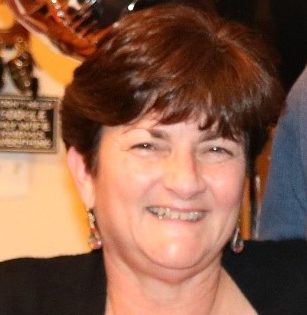 Leslie graduated from James Madison University with a degree in Political Science. In spending 32 years on the move with the Army, most of Leslie's resume reads as a volunteer in a wide variety of positions as she and her family moved around the country and the world.
---
Ann – Toddler Teacher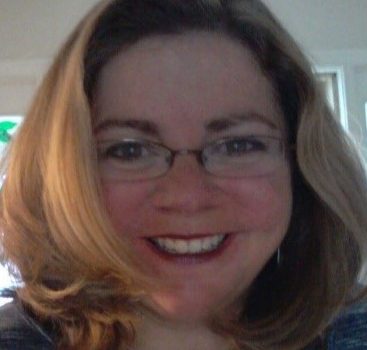 Ann earned her Bachelor of Science (BS) in Psychology from James Madison University. For the last eight years she has worked with infants, toddlers, preschoolers, and school aged children and has specialized with toddlers and two-year olds for the last 5 years.
---
Danya – Toddler Teacher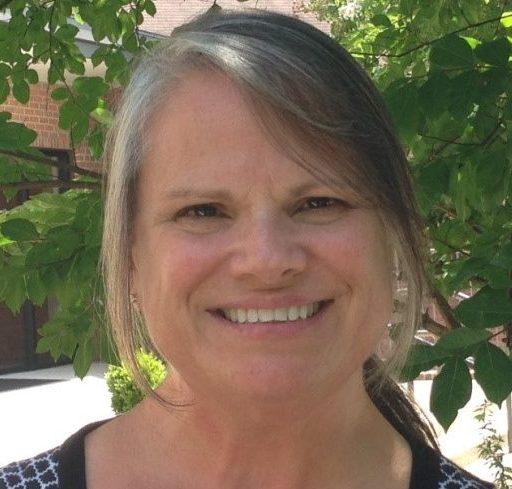 Danya's passion for education began while homeschooling her own children over 25 years ago. Her experience includes educating children through cooperative teaching grades pre-K through 8th grades, as well as tutoring reading and spelling, helping special needs children with their neurological development exercises, and working in early education day care centers.
---
Ampy – Toddler Assistant Teacher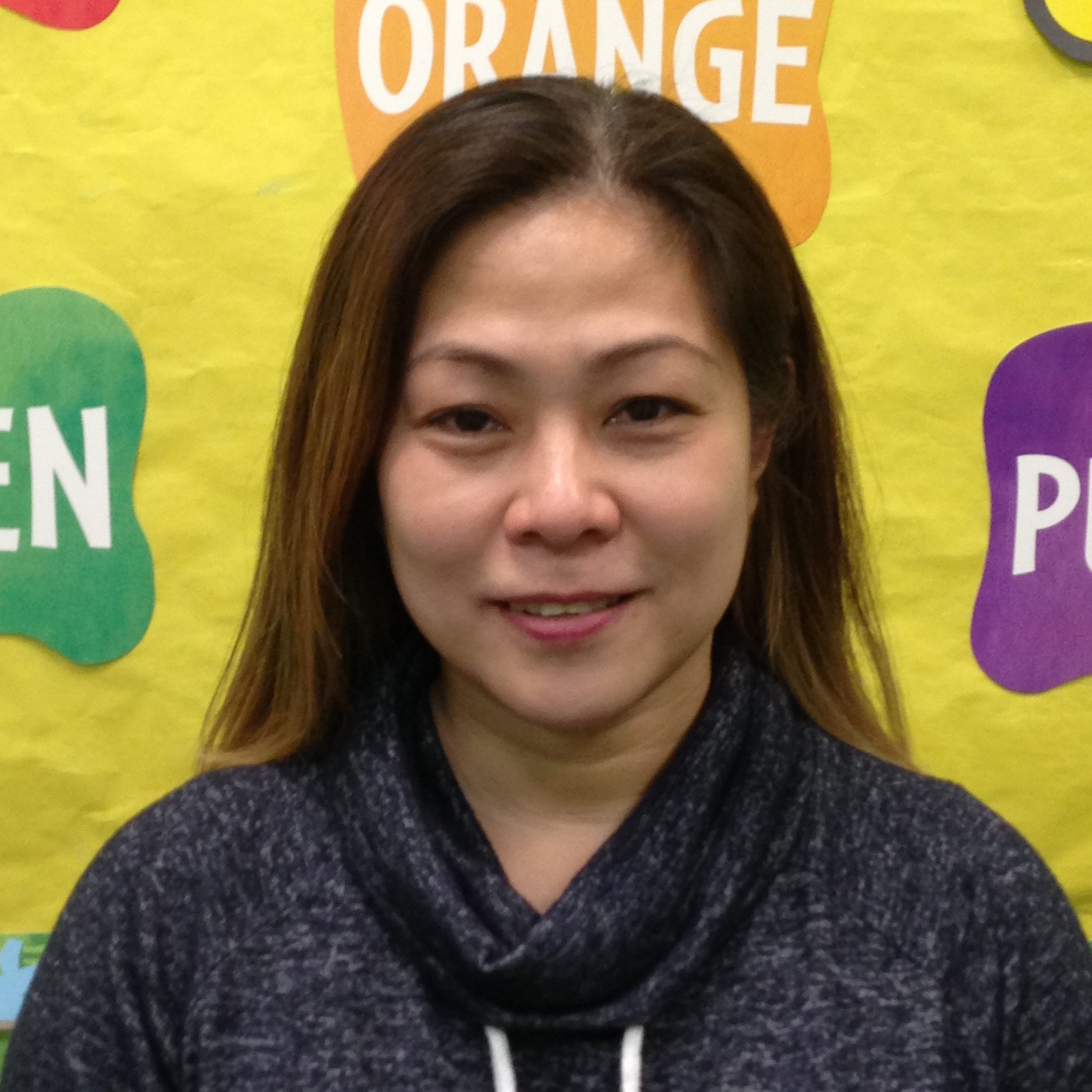 Ampy has been working with children for several years and has returned to the NLC staff after time in Frankfurt, Germany with her husband. She has always had a passion for working with and nurturing little children and finds it rewarding. Ampy attends classes and training for Childcare Development.
---
Elizabeth – Toddler Assistant Teacher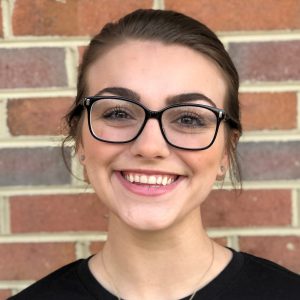 Elizabeth has always wanted to be a mom, and the second-best thing is being a teacher! Elizabeth was Summer Camp Director for two years at a local child care center. She is pursuing her bachelor's degree in Elementary Education through Blue Ridge Community College.
---
Ashley – Preschool Teacher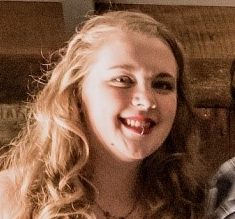 Ashley is studying Advertising and Public Relations at Penn State University and wants to use this degree to work for children's non-profit organizations, or become a communications teacher. She also hopes to one day get her Master's degree and become a children's librarian. Childcare is the first career path she has truly loved.
---
Bri – Preschool Teacher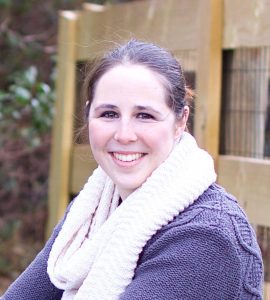 Bri has worked with young children her whole life and loves watching the growth and excitement that occurs with young age groups. She has worked with infants through two-year olds over the last 6 years. Bri recently finished her associate degree in Early Childhood Education from Northern Virginia Community College. She loves working with two-year olds and their constant curiosity, and that every day holds something new!
---
Amanda – Preschool Teacher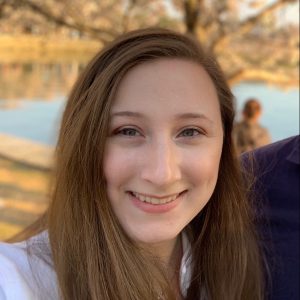 Amanda earned her undergraduate degree in Economics from the University of Mary Washington. She is currently working on her master's degree in economics while also taking courses in Early Childhood Development at the Northern Virginia Community College. Throughout college, she was a leader in the University PEER Program, mentoring and guiding first-year students. She also was a member of class council and student government.
---
Caitlin – Preschool Teacher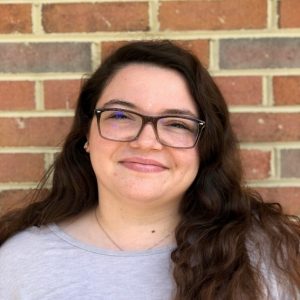 Caitlin graduated with her Associates in Early Childhood Education and plans on eventually getting her degree in Elementary Education. She has worked in childcare for 4 1/2 years, and has loved every second of it. Caitlin looks forward to building a relationship with the Hummingbird children and their families!
---
Taylor – Preschool Assistant Teacher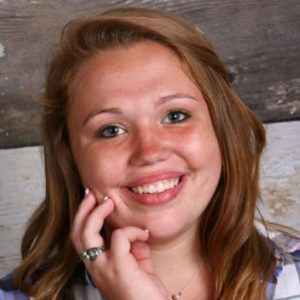 Taylor graduated from Clarke County High School in 2015 and since then has been a Certified Nursing Assistant (CNA). While she enjoyed being a CNA, Taylor wanted something different. She always loved being around young children and has been around them her entire life, finding that they bring her joy and happiness. She is starting her second year here with us at the NLC!
---
Shante – Preschool Assistant Teacher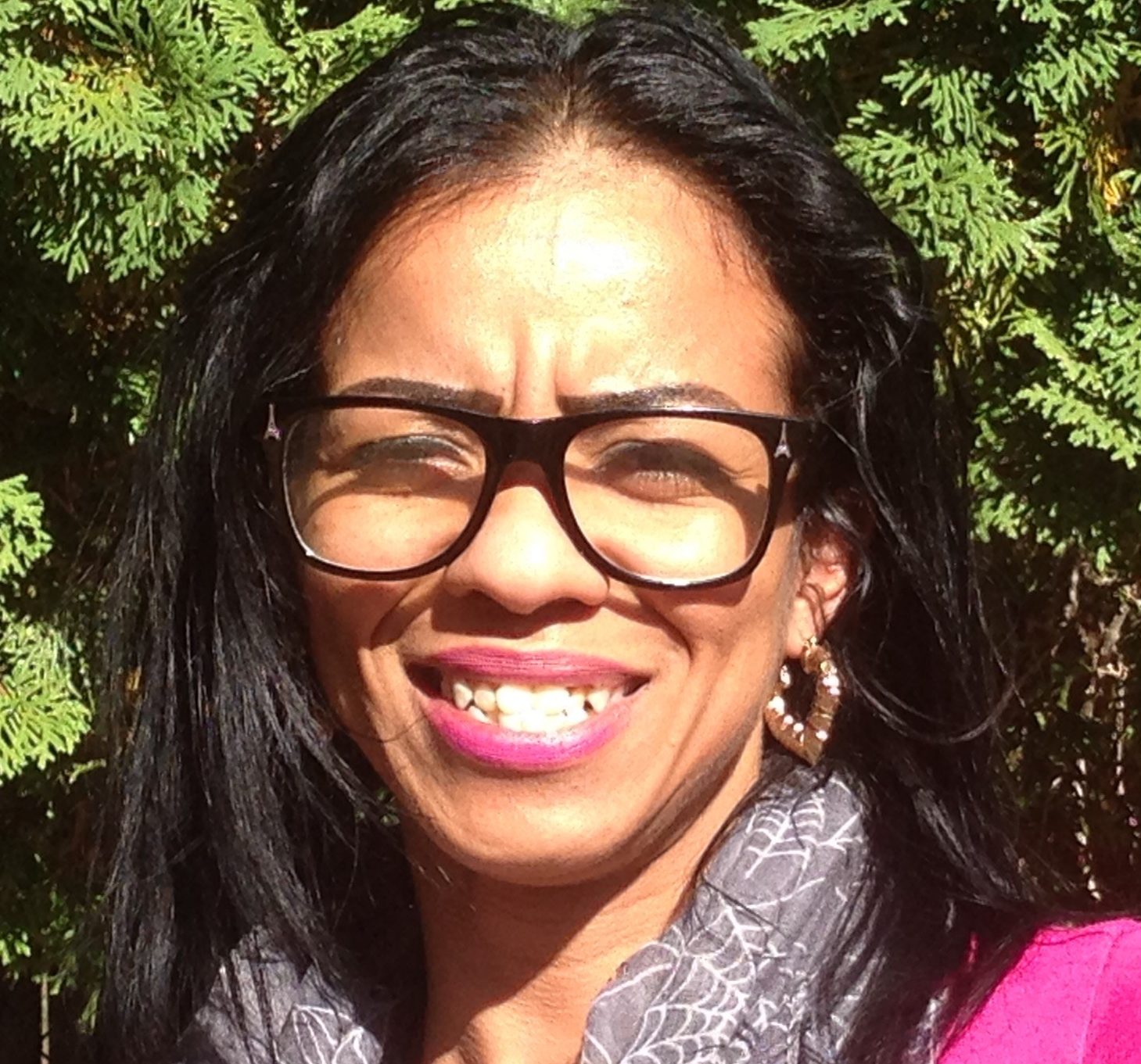 Shante has worked in child care for over six years and is CPR/First Aid certified. She loves caring for young children by creating a fun-loving environment for them to learn and grow. This will be her third year at The Neighborhood Learning Center.
---
Kim – Preschool Assistant Teacher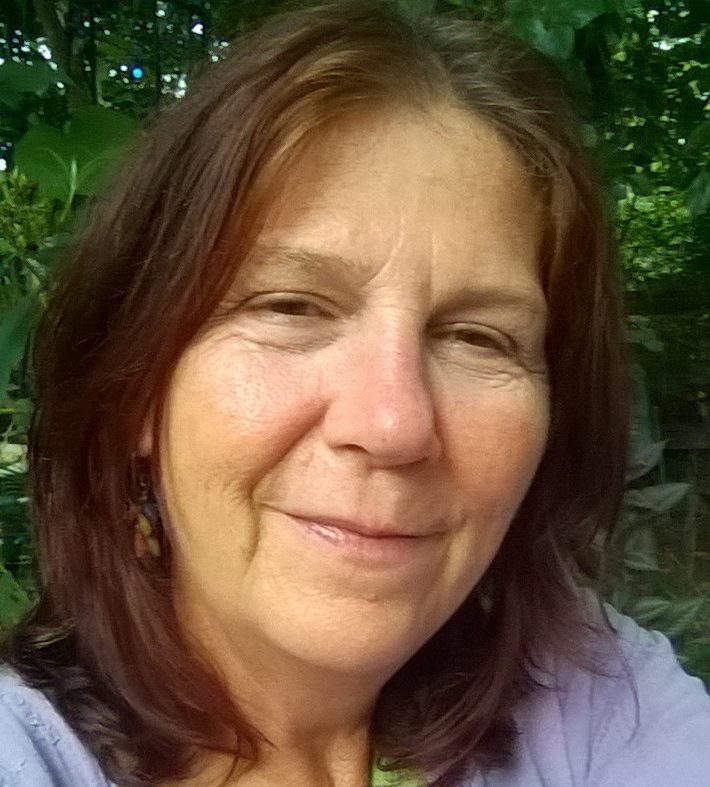 Kim has worked with preschool children for almost 20 years. She was a Lead Teacher for three classes of 2 1/2 year olds for 13 years, an Assistant Teacher of a 2 1/2 year old class, then a 3s Assistant Teacher, and truly loves working with this age group. This is her third year at The Neighborhood Learning Center and she is looking forward to watching the children grow!
---
Kim – Pre-K Teacher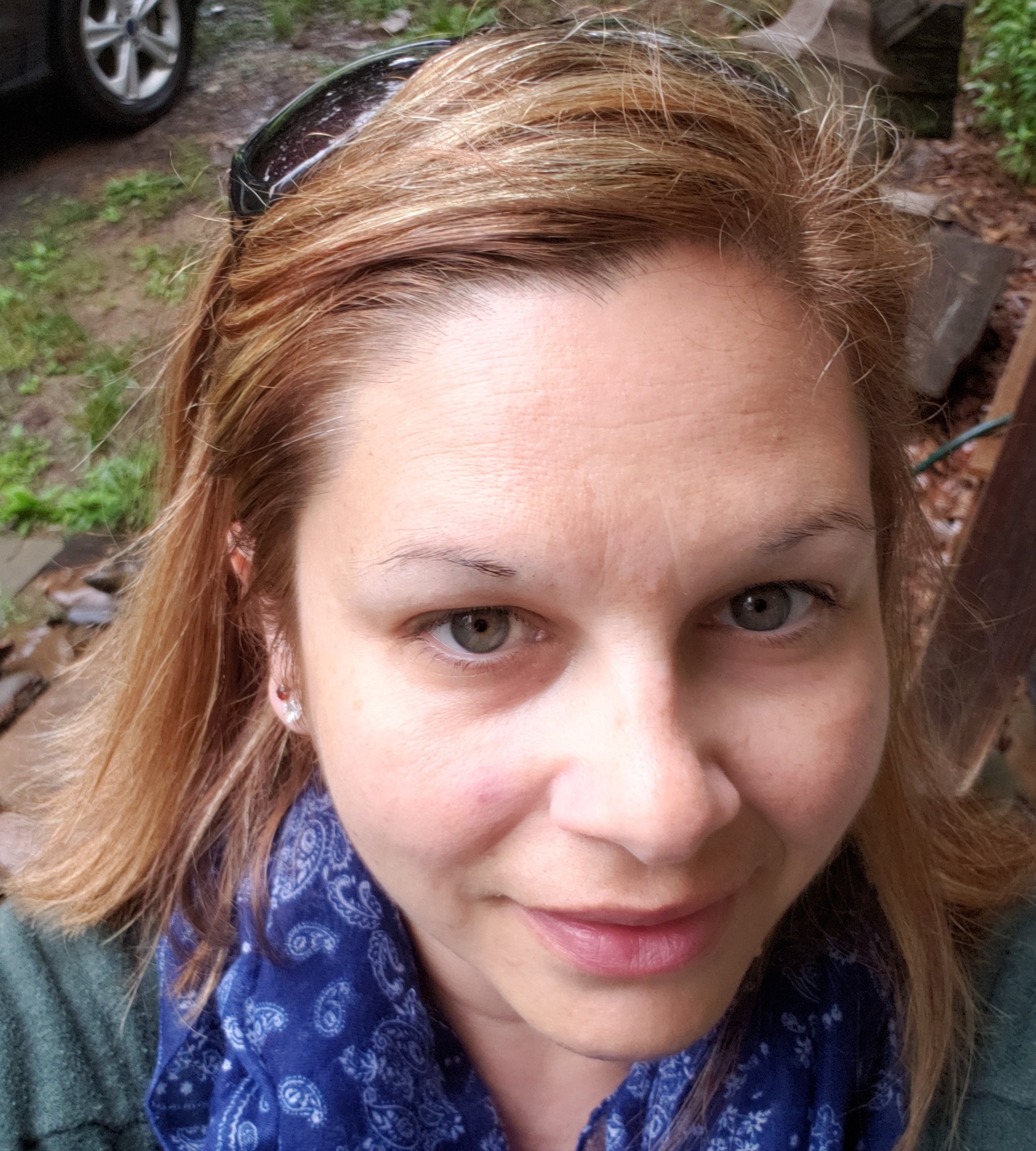 Kim has worked in the childcare field for over 20 years and her primary experience is with Pre-K programs, though she also has extensive experience with school-aged children. She has completed her Early Childhood Education coursework at both Lord Fairfax Community College and JMU. She is certified in CPR/First Aid, and has MAT (Medication Administration Training) Certification.
---
Kat – Assistant Pre-K Teacher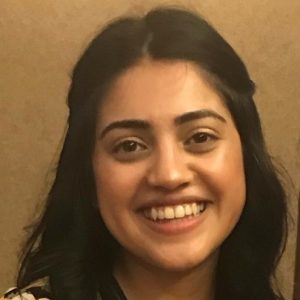 Kat started working with children at the age of 16 in her church's child ministry with children ages 8 to 12. She is still actively involved and also helps in her church's youth ministry. Kat feels very passionate about care-giving and decided to pursue it as a career. She is attending Lord Fairfax Community College to earn her Associates Degree in Early Childhood Education. Kat had the great opportunity to work as an assistant in her first learning center, then as a toddler assistant teacher. She finished her Career Studies Certificate while working as a toddler teacher and is also First Aid and CPR certified. Kat feels very blessed to work at the NLC.
---
Karen – After School & Summer Camp Administrator/Closing Supervisor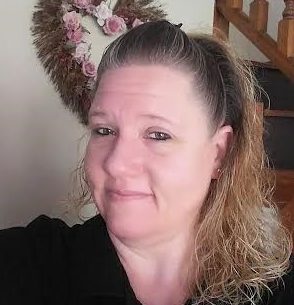 Karen has over 20 years' experience working in a child care setting. She has attended many training courses and earned numerous child care/child development related certificates during her years working in this field.
---
Martha – After School Teacher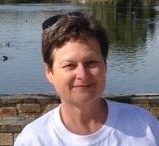 Martha received her Bachelor of Arts (BA) in Psychology with minors in both Early Childhood Education and Fine Arts from Bethany College. Her work experience includes teaching pre-K at both Montessori and private preschools, adolescent and community mental health counseling, and 13 years as a teacher's assistant in both Early Language Learners and Special Education in the Loudoun County Public School system.
---
Karen – Resource Teacher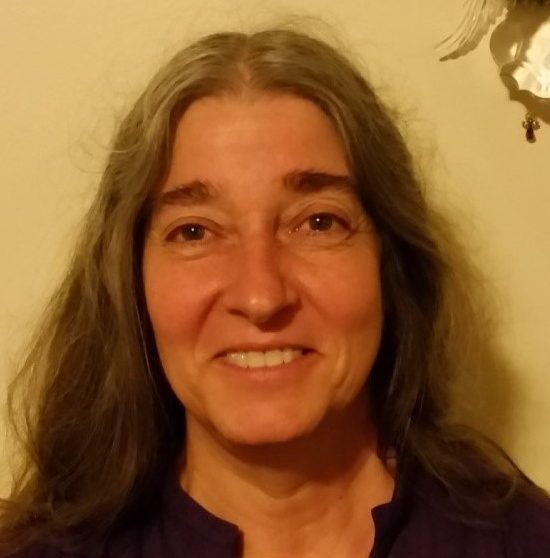 Karen been teaching preschool for over 20 years. She has a Bachelor of Arts (BA) in Early Childhood Education, and is active in a small United Methodist church where she teaches Sunday School, is her church Treasurer, and is a lay leader. She is CPR/First Aid certified, as well as MAT (Medication Administration Training) certified.
---
Hillary – AM Float & Substitute Teacher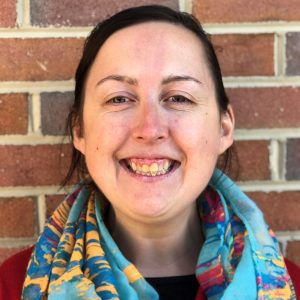 Hillary has worked with young children her whole adult life and loves watching them grow and learn different things. She has a bachelor's degree in Early Childhood Education along with a minor in Special Education from the University of North Dakota. During her time in North Dakota she worked as an assistant in an Early Childhood Special Education preschool before moving out to the East Coast. Since then, Hillary has had many experiences with children through age infant through preschool. She loves working with all kids and their constant curiosity and enjoys that every day holds something new!
---
Larkin – Teacher's Aide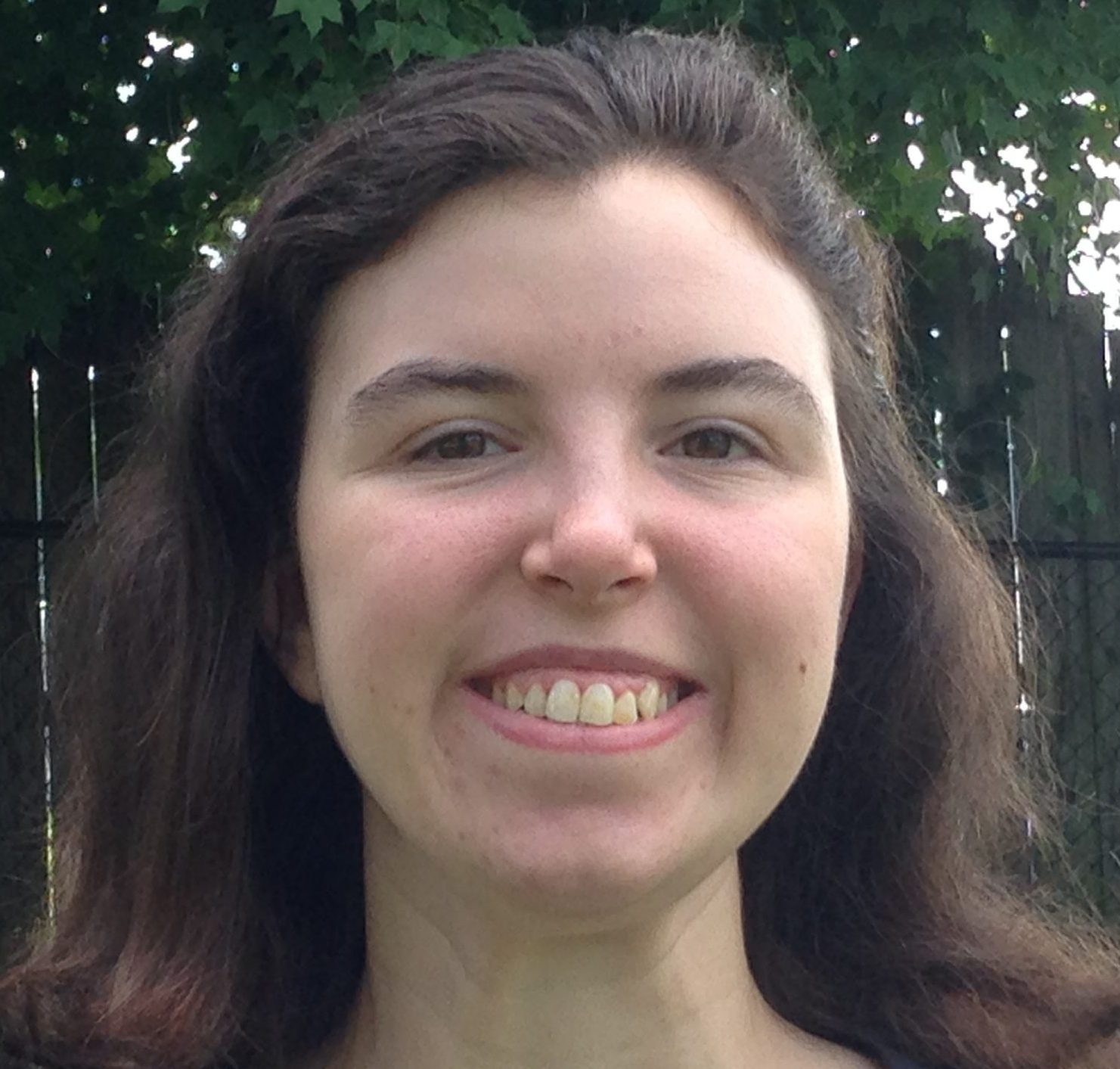 Larkin earned her Career Studies Certificate in Early Childhood Education from Northern Virginia Community College. She has volunteered extensively with St. Andrew's children and youth through the years, including teaching Sunday School and assisting with Vacation Bible School. For the past several years she has worked with Loudoun County Parks and Recreation in their Preschool, Toddler, and After Kindergarten programs.